bio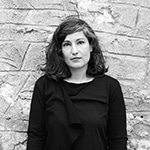 Greek director and actress, she created her company VASISTAS in 2005 in Marseille. Since then, the company has based itself in Athens but continues to trace this double route between the two cities. His artistic approach is part of a logic of continuous research around a form of scenic act in a constant dialogue with our present. She works a lot on chorality and musicality and orchestrates in detail musical choreographies whose main subject is often the man and his existence in a specific social framework. She has a professional Master 2 "Dramaturgy and scenic writing" – staging field at the University of Provence (2004-2006). She did her higher school of dramatic art in Athens ('Morfes Theatrical Organization', at the Embros theater 1996-2000). The company VASISTAS has obtained for distinction the honor of young creators by the Association of Greek Theater and Music Critics. Argyro Chioti obtained in 2013 the "Eleftheria Sapountzi" prize for his artistic work.
bio
Before going to the theater, she toured for many years with the Cirque Bidon. She trained at the Ecole de la rue blanche, then at the National Conservatory of Dramatic Art in Paris, from which she left in 1998. She worked in the theater with: François Wastiaux (Paparazzi), Michel Didym (Le langue à langue des dogs de roche), Jacques Bonnafé (Comme des patients), Julie Bérès (Powder), Victor Gauthier-Martin (Ambulance, cooking, elsewhere nearby), Gildas Milin (Anthropozoo), Julie Brochen (Hanjo, Uncle Vania, Penthesilée), Daniel Jeanneteau and Marie-Christine Soma (Feux, Adam et Eve), patrice Chéreau (Elektra), Julien Fisera (Belgrade), Claire Lasne-Darcueil (Désir de théâtre, Les trois Soœurs de Tchekhov). She is also hired as a dancer by Caroline Marcadé (Terres d'ailes, The night of the child pebbles). She has recorded numerous dramas and readings for France-culture, with: Claude Guerre, Xavier Carrère, André Welter, Marguerite Gateau, Juliette Heymann … She has staged two shows by Jeanne Mordoj: Adieu poupée and La poème. She was an outsider of the show Kabuki behind the door by Gaël Baron in 2015, Le Nouveau Monde by Gilles Cailleau in 2017. She currently plays in the show Scènes de violences conjugales by Gérard Watkins.
Sylvain Darrifourcq
Drummer, improvisator et compositor
bio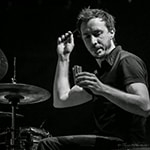 Percussionist, improviser and composer, Sylvain Darrifourcq (born in 1979) apprenticed as a classical percussionist. He opted late for drums, discovered rock, jazz and improvised music. A recognized figure in this generation of improvisers curious about borders, he is a highly sought-after musician. He has collaborated with many French European and American personalities such as Joëlle Léandre, Tony Malaby, Michel Portal, Louis Sclavis, Marc Ducret, Andrea Parkins, Aksoh S, Kit Downes … In 2009, he obtained a "Victoire du Jazz" with the Emile Parisien Quartet, of which he was the drummer for more than 10 years. Over the course of human and musical encounters, his attraction to current forms of creation became clearer and prompted him to create his own festival in the company of singer / double bass player Elise Dabrowski: the DA festival. Passionate about questions of time, space and rupture in music, he now creates a very personal language, built around the notions of "poly-speed" and "physicality". His research leads him to collaborate with choreographers / dancers, videographers and scenographers. In addition to his own MILESDAVISQUINTET !, IN LOVE WITH and TENDIMITE projects, he works closely with the composer Guillaume Hermen, whose works he regularly creates (LE PANTIN, DANS L'ENTRE with the Philharmonic Orchestra of Radio France, conducted by Pierre André Valade).
Robin Fincker
Saxophonist & clarinetist
bio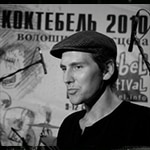 Saxophonist and clarinetist born in France, Robin Fincker lived more than 10 years in London and now divides his time between the British and French scenes. He studied the clarinet at the Montpellier Conservatory and then Jazz at the Guildhall School of Music (London) and at the Conservatoire National Supérieur de Musique de Paris (CNSM). Instigator of insatiable project and requested sideman, his career is in the image of his taste for new experiences as well as his desire to freely draw from a musical universe with open styles where jazz meets improvised music, electroacoustic music and current music.
bio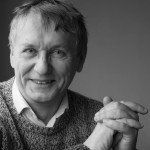 Benoit Vreux heads the Center for the Performing Arts, structure for the professional integration of actors trained in the schools of the Federation Wallonia Brussels and the International Center for Training in Performing Arts (CIFAS), an active post-training structure in the arts living. He is also a professor of dramaturgy at the school of management of the Fabrique de Théâtre (Frameries). Benoit Vreux regularly gives lectures and publishes articles on artistic practice, the social conditions of the artist and cultural policies. He is editor-in-chief of the digital magazine Klaxon, which specializes in art that lives in public space.
Christophe Loiseau
Photographer
bio
Christophe Loiseau has alternated for twenty five years photographic projects commissioned by institutions, theaters, communities and the work of videographer. In 2000, he produced his first "portrait stories". He has since multiplied his experiences in very diverse social fields. In 2017, he began a new series at the high security prison in Arles. This series of images will be exhibited at the Rencontres de la photographie in Arles, then in many countries. He regularly collaborates with theater companies, which has allowed him to meet many artists who have influenced his practice of portraiture, a recurring theme in his work. Born in Charleville-Mézières, France. Lives in Lille and works in France and Europe.
bio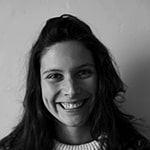 Born in 1989, Manon Worms is a director, playwright and researcher in theatrical studies. Trained at the Ecole Normale Supérieure (Paris), then at the University of Paris X-Nanterre in the Professional Master "Staging and Dramaturgy", she staged "Si bleue, si bleue la mer" by Nis-Momme Stockmann in 2015 (104, Théâtre du Duende, Festival Chantiers Croisés), "PEDRO (Fugitive hearts)" based on texts by Pedro Lemebel, between 2016 and 2019 (creation in progress). She co-founded the collective of multidisciplinary artists KRASNA in 2016, in which she leads collaborations with visual artists. Manon Worms also works as a playwright with several directors: Caroline Guiela Nguyen and the company of Approximate Men ("Elle brûlle", 2013, "Saigon", 2017), Elise Vigneron and the Théâtre de l'Entr 'open ("L'Enfant", 2018), Adrien Popineau and the company of Messengers ("Game of love and chance", 2015), Adèle Gascuel ("Ici, Agneau n ° X", 2019), Clio Meyer, Licelotte Nin, Anissa Daaou… Assistant director Stéphane Braunschweig ("Rien de Moi", 2014), she worked as an artistic speaker at the Colline – Théâtre National between 2013 and 2017 as part of the Education & Proximity program. , Manon Worms carries out teaching and research activities: doctoral student in Theater Studies at the University of Lyon 2, she is preparing a thesis on the figure of the victim and new emotional sharing on contemporary scenes in Europe. She has been teaching dramaturgy and theatrical aesthetics since 2016 at the University of Lyon 2 and at ENSATT (Lyon, actors section), where she is also a member of a research-creation team.
bio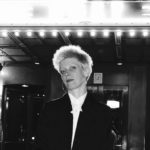 Emilie Lesbros is an artist, singer, poet, multi instrumentalist. She has traveled the most varied scenes, ranging from rock to punk, electronic music, jazz, and contemporary music, groove, theater … and dance … In 2015 she performed under the name of Miss Elie, presented by the New York press as "one of the most creative singers and composers of her generation, Miss Elie is able to combine opposites with genius: from groove to punk, from soul to jazz by pulling towards contemporary music ". In March 2015 the release of her disc" Miss Elie Sorbsel sings Emilie Lesbros ". In August 2013 she was invited to compose and write by the American saxophonist Darius Jones, the disc was released in 2015 on the New York label AUM Fidelity; Darius Jones Quartet Featuring Emilie Lesbros "Le Bébé De Brigitte" Lost In Translation, part of the EMIR collective alongside Barre Phillips, they work together on the contemporary improvised opera La Vie Est Songe, for which she e plays the role of Rosaura. Collaborations: Barre Phillips, David Allen, Darius Jones, Ches Smith, Electric Pop Art Ensemble, matt Mitchel, Gerald Cleaver, Craig Taborn, Willie Murphy, Boots Riley, Andrew Cyrille, Braindance, …
bio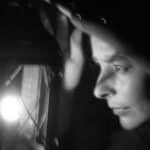 Aurélie Morin trained in dance from an early age. She graduated from the Caen Conservatory. (Classical dance, contemporary dance and song in flexible schedules). Admitted to the PARTS school (Performing Arts and Research Studios-Brussels-Direction Anne Teresa de Keersmaeker) in 1996, she met Fernand Shirren, rhythm master of generations of choreographers, for whom she took up the fetish piece Rythme pour mouth which will be presented at the Opéra de la Monnaie. She then continued her training at the CND (national dance center-Paris) with Will Swanson, Marion Ballester and in Paris with Elsa Wolliaston and Mazaki Iwana. The desire to create objects, to give them life, to manipulate matter leads her to the visual arts. Admitted to ESNAM (National School of Arts in Puppet Charleville-Mézières), she learned shadow theater with Fabrizio Montecchi and Jean Pierre Lescot. The Shadow Theater therefore becomes an art of living where material and light in movement, ritual, body, senses and perceptions, the simple and the universal, come together. Aurélie Morin founded Le Théâtre de Nuit in 2004, creating shadow pieces and figures for all audiences and Transmission projects whose experiences are reproduced in the form of installations, small forms or performances.
bio
Tibo Gebert trained at the Ernst Busch Theater School in Berlin and at the National School of Puppetry Arts in Charleville-Mézières, France. In her solo work, she has developed a very particular aesthetic language. Speech is erased to make way for very refined enigmatic images. She cultivates a sobriety of the narration and applies herself to minimalism, a sketch of a very precise gesture. In addition to her solo work, Uta Gebert collaborates with other directors. From 2001 to 2007, she played alongside the American puppeteer Roman Paska on several of her productions. Since 2015, she has been a puppeteer – performer in the show The Ventriloquists Convention by French director Gisèle Vienne. In a space confined between life and death, she invents her own universe with great sensitivity and deep empathy. Uta Gebert works by instinct. For her the puppet implies another temporality of life in the theatrical space. This voluntary slowness allows the spectator to let his imagination wander.